Apple Made-On-A-Mac Masterclass with Grammy-award winning producer Kipper & producer/musician Phil Taylor...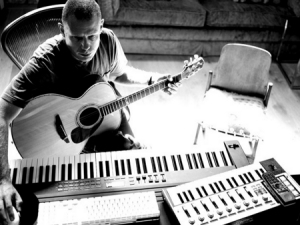 Grammy-award winning producer Kipper will take attendees through an entertaining journey explaining how he works creatively with Logic Pro to create music for artists such as Sting and James Morrison.

The masterclass opens with a performance of the Sting track '1000 Years', co-written and produced by Kipper, with the creative journey explained using the original recordings (including a recording by the London Symphony Orchestra).

Other topics covered include composing for filmmaking in Logic, internet recording, remixing and backup.

The class is highly revealing and entertaining, with live performances by Kipper and Phil including a track especially written for the class. Along the way you will learn how award-winning producers work both creatively and technically with invaluable advice and tips for any aspiring or established producer, musician or recording engineer.

Where: Regents Street, London, Tuesday 27th April, 3 - 5pm

Entry: Free!