Sting appeared on NPR's 'Talk Of The Nation' programme yesterday to talk about his world tour and humanitarian work...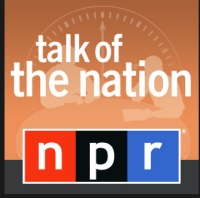 It's been over 30 years since British school teacher Gordon Sumner reinvented himself as the chart-topping, award-winning musician known as Sting. Sting talks about his career, environmental activism, and upcoming world tour with the Royal Philharmonic Concert Orchestra.

Touring with a symphony is bound to be different from traveling with rock musicians. But Sting values "variety and surprise." He anticipates a "successful partnership" with the orchestra. "I think the old idea of symphonic musicians being sort of long-haired intellectual snobs is over," Sting tells NPR's Neal Conan.

Additionally, says Sting, "there's enough harmonic movement in the music, and enough energy and interest in it" that he thinks the orchestra will enjoy playing with him.

Listen online to the full interbiew and phone-in at Sting interview on NPR.