Sting at Curacao North Sea Jazz Festival 2011...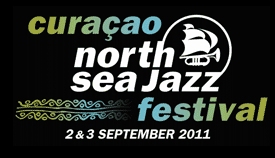 We are pleased to announce that Sting will perform at the 2011 North Sea Jazz Festival in Curacao. The Festival will take place on Friday, September 2nd and Saturday, September 3rd, 2011. Additional artists who are confirmed to appear include Dionne Warwick, Chic, Earth Wind & Fire, Ruben Blades, Chucho Valdes, Poncho Sanchez with trumpeter Terence Blanchard, Danilo Perez, Los Van, Eliane Elias, Levi Silvani, and Ronchi Mathews.
Please visit www.sting.com for the official date and time of Sting's performance and for information on ticket sales, which will be announced in the coming weeks.